Fagg's Unethical Shadow Campaign for Senate Rolls On
Helena – Russ Fagg, a sitting judge who insists he is definitely not campaigning for the United States Senate, continued to *not* campaign for Senate with an email blast last week telling people who signed up on his website that "my candidacy scares the Democrats" and that his message is going to be hard to beat in 2018.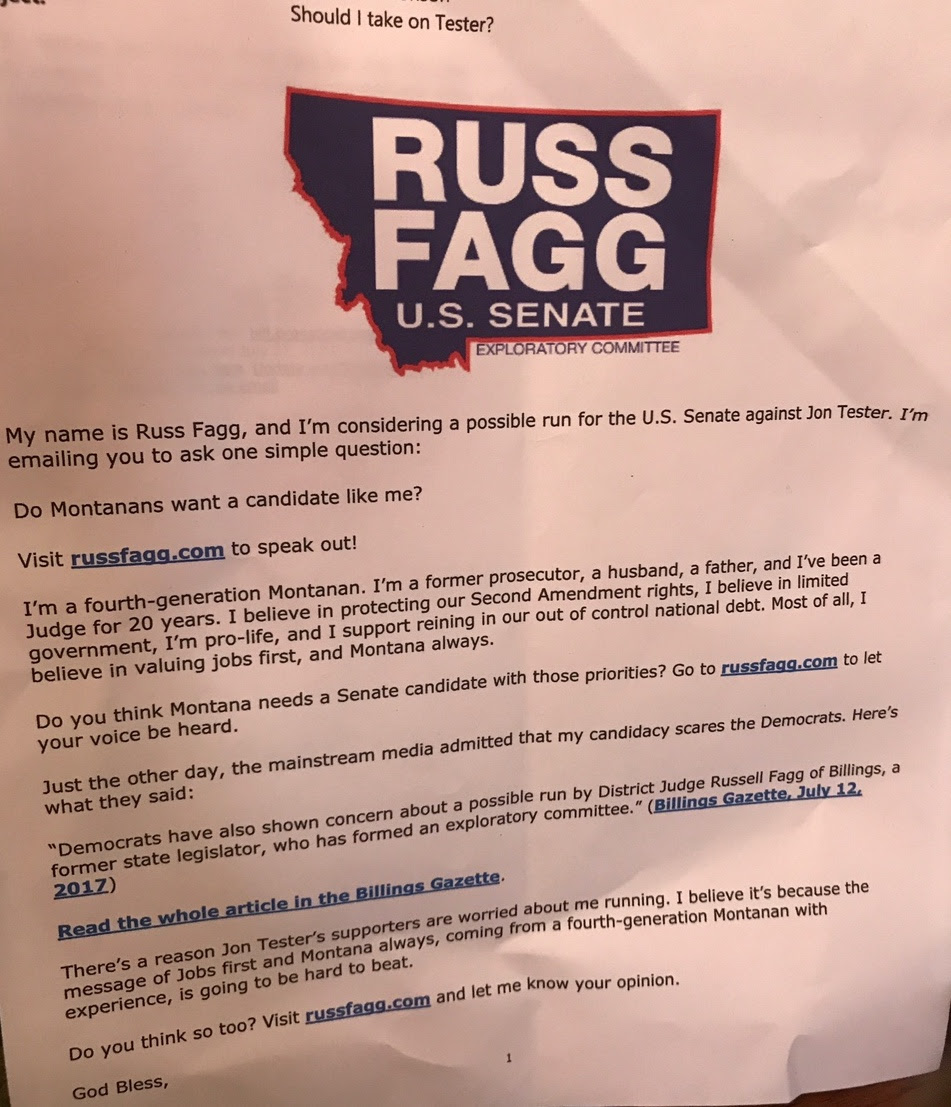 This latest example of Fagg's *non-campaigning* comes after:
 
But REMEMBER – he's a lawyer who has read the law "very carefully" to make sure he isn't breaking the law. Because it would be unethical for him to actually be campaigning for an office. So it's all good!
 
"Russ Fagg can say whatever he wants, but his actions aren't fooling anyone – he's running an unethical shadow campaign for U.S. Senate," said Chris Meagher, spokesman for the Montana Democratic Party.